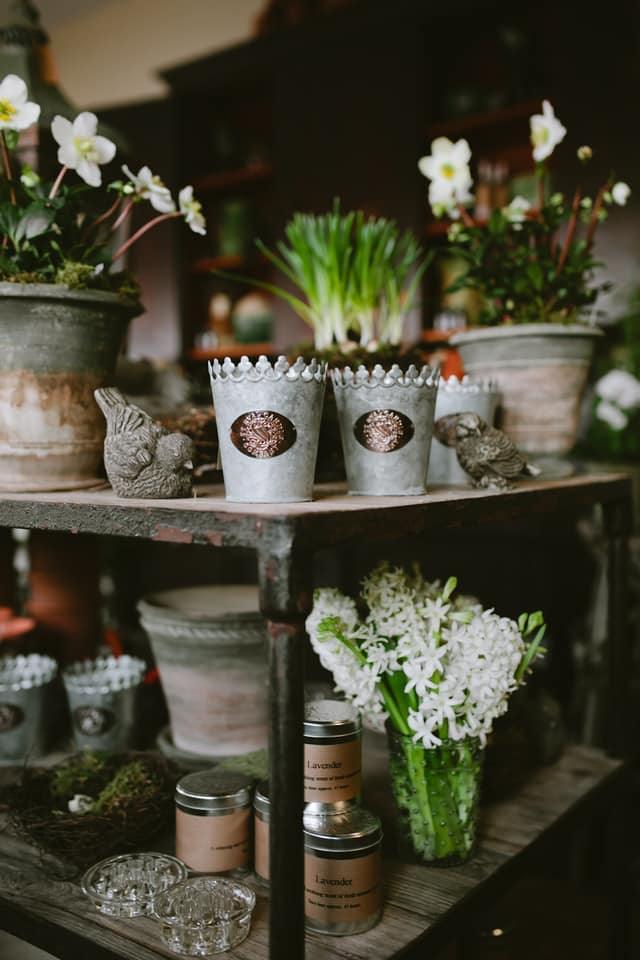 cambride school of flowers
Gift Shop & Boutique Garden Centre
You can find Elaine's new                       CAMBRIDGE SCHOOL OF FLOWERS 
One Water Street North, in downtown Galt near the corner of Water & Main
A visit to the Gift Shop & Boutique Garden Centre & you will think you've stumbled into a wee bit of Provence!
CURB-SIDE WEEKLY SPECIALS CONTINUE:
Each week we are scouring local greenhouses & offering Elaine's plant picks of the week! Watch IG for info.
Also offering sweet little hand-tied bouquets at $35, $65, $95 for curbside pick up!
… as a Boutique Garden Centre, CURRENT COVID RESTRICTIONS ALLOW US TO WELCOME 2 GUESTS ! – please follow protocols (our Allée is outdoors – so all good to go !)
Open Thursday, Friday, Saturday 11:00 to 4:00 – Sunday by chance or appointment.
Our Gift Shop is overflowing with:
French Florals

Hand Foraged Garden Tools

Weathered Terra Cotta

Apothecary from England

Handmade Candles

Garden Decoratives

Essential Oils

Antiques
Dried Lavender

Potted Plants & Herbs

Great Garden Gear

Tools of the Trade & more!